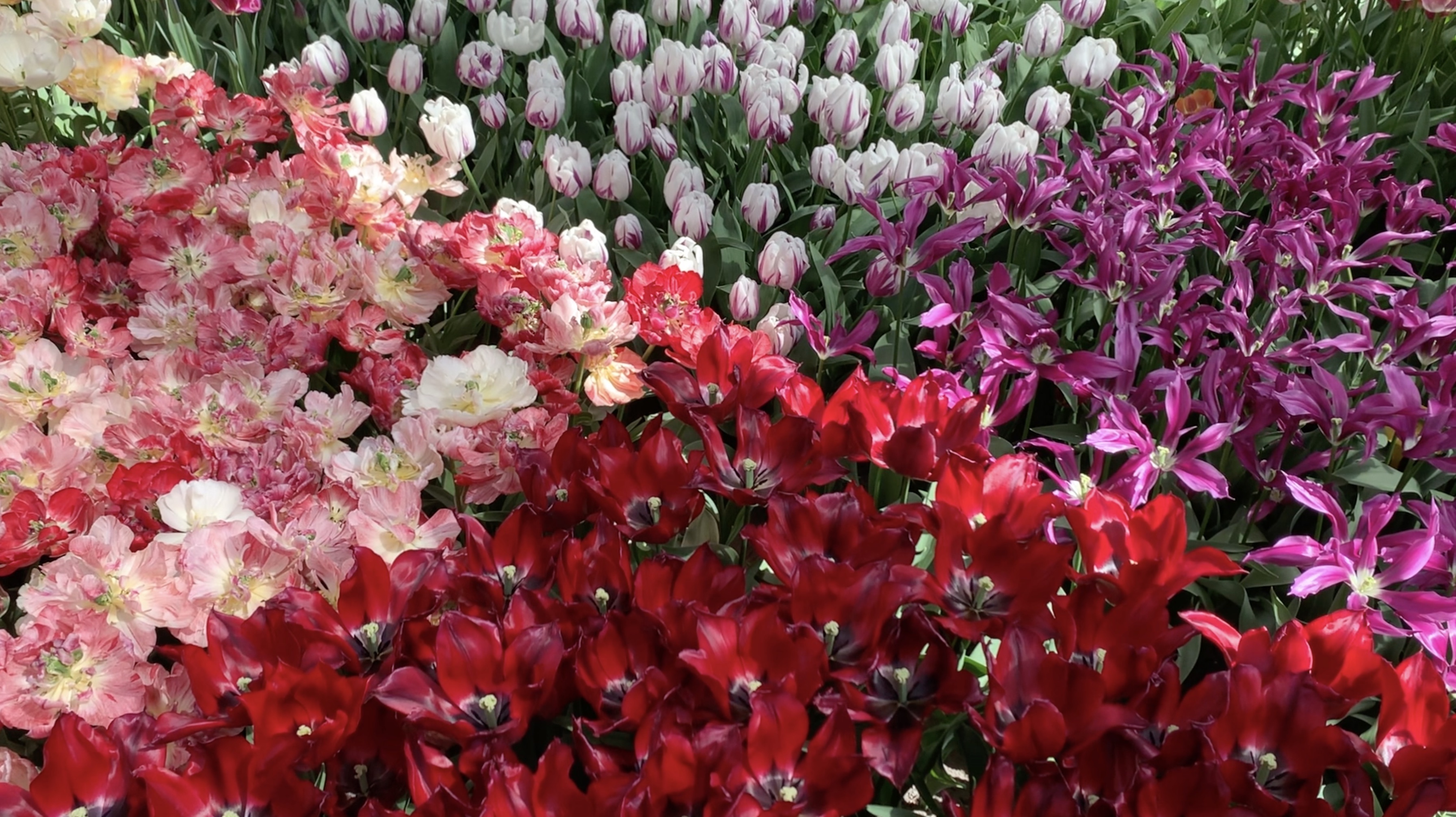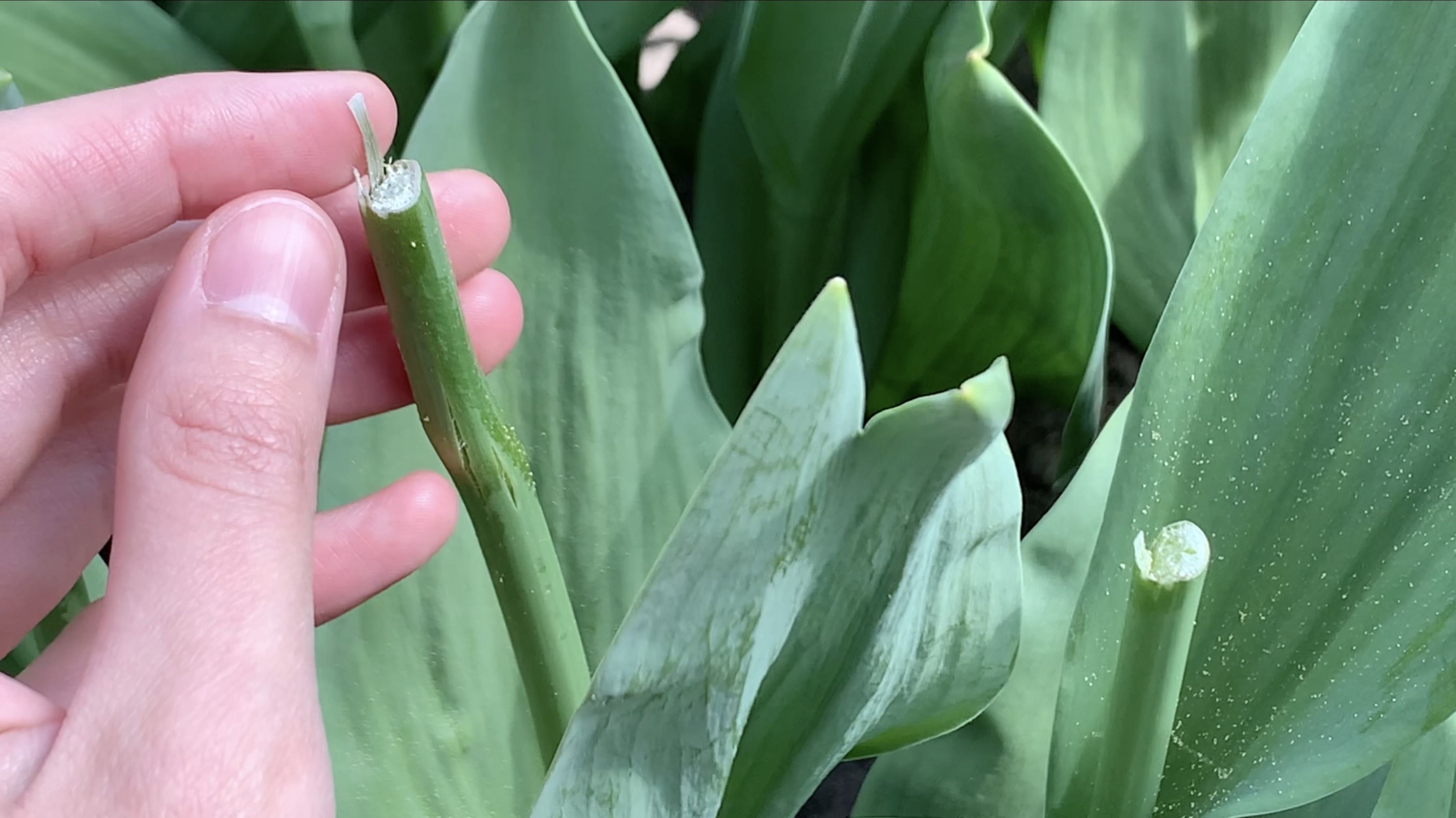 Drench Your Lips In Rich Luxurious Color (2021)
Video, 00:04:28





Shot in the Netherlands—the largest flower exporter worldwide—at Keukenhof Gardens, where 7 million flower bulbs are planted annually, the footage displays endless varieties of vibrant tulips in neat human-made geometric plots. Shots are quick and sharp, cutting from one to the next. Suddenly we see plots of green stems sliced across at the top—beheaded flowers. Drooping petals come into view that will soon meet their beheaded fate as well.
Supported by Stichting Droom en Daad, and screened at Eye Film Museum Amsterdam.