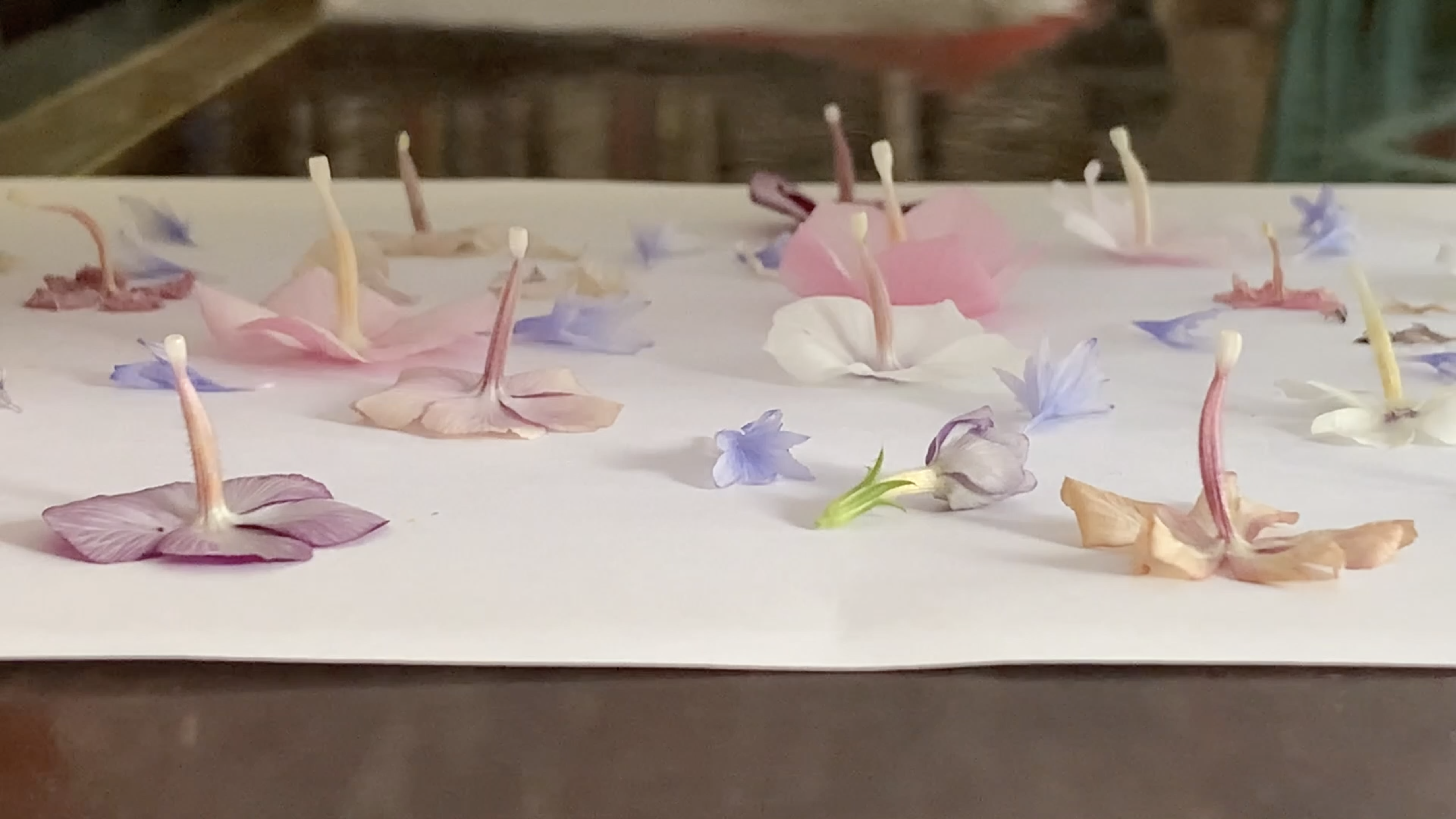 The Sun Burns An Image Into My Eye (2023)
Two-channel video installation, loop, 15 min, flowers preserved from 3.24.23, sesame seeds

The Sun Burns An Image Into My Eye asks, are we permeable? Are the boundaries that separate us less clear than we think?
Can we reach across distances through the things we hold on to—through what remains?
The installation invites viewers to look closely at the transformative cycles meandering through mundane life—
of baking, gardening, a sunburn, a leaky shower—to look for resonance.

Showing at V2_ and Worm UBIK in Rotterdam, June 29 - July 2, 2023.